How to Trade Crypto Step by Step
The cryptocurrency market is now more than a decade old, and yet, many would-be traders are still hesitant when it comes to trading them. Completely understandable. But what seems confusing at first, could become second nature with the right tools and guidelines. Enter eToro: a user-friendly and trusted platform, which enables anyone, anywhere, to trade cryptocurrencies without the hassle.
75% of retail investor accounts lose money when trading CFDs with this provider. You should consider whether you can afford to take the high risk of losing your money.
AFSL 491139. Cryptos are highly volatile and risky products, and may not be suitable for all investors.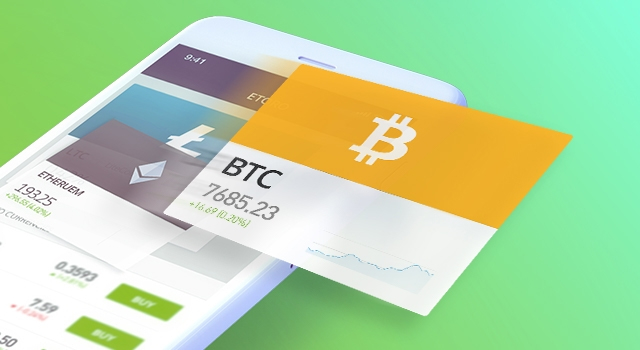 What are cryptocurrencies and what is Bitcoin?
Bitcoin was the world's first cryptocurrency, created in 2009 by an entity calling itself Satoshi Nakomoto, whose identity remains a mystery to this day. It was created as an effort to decentralise money and to present an alternative to traditional currencies such as the Dollar and Euro.
Cryptocurrencies are units of data, each with its own value, which is stored on a specific software known as the blockchain. Without getting too technical, cryptos enable quick peer-to-peer transactions without having to rely on a third party, such as a bank or a credit card company.
There are over 2,000 cryptos in addition to Bitcoin, such as: Ethereum, XRP, DASH, Stellar Lumens, and many others which can be traded on eToro just as easily as you would trade Bitcoin.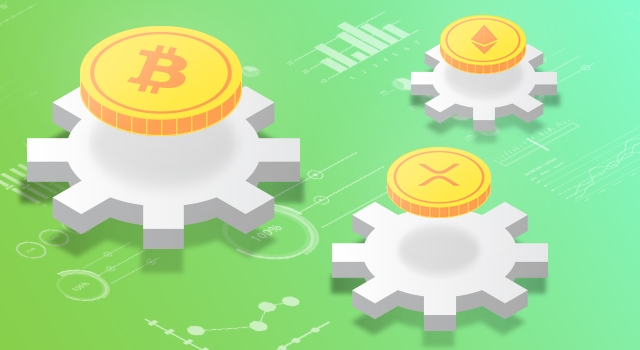 What moves the crypto markets?
Known to be extremely volatile, the crypto market may be moved by numerous factors. Some of the more common factors include:
Bitcoin – The yardstick by which all other cryptos are measured. A sudden price change in Bitcoin can impact the entire market.
Traditional markets: Some investors tend to see crypto as an alternative to mainstream markets. Therefore, when stocks are down, cryptos could go up.
Mainstream adoptions: Some cryptos, such as XRP, have real-life applications. When such a crypto is adopted by a well-known entity, such as a major bank, it could impact its price.
Regulations: Cryptos are generally unregulated. However, they are being eyed by regulatory bodies and central banks. Announcements regarding such regulations could also impact prices.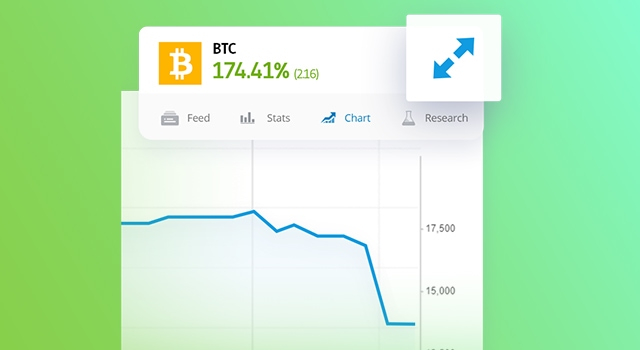 Past performance is not a reliable indicator of future results
How to trade crypto on eToro
But let's get down to business. If you're reading this, you probably know that cryptos have become immensely popular, showing extreme volatility and going on both massive bull runs and scary bearish periods. Luckily, on eToro, you do not need to have any technical knowledge of how the blockchain technology behind the coins works.
To trade cryptos on eToro:
Step 1 – Open an eToro account
Step 2 – Search for the crypto which you would like to buy
Step 3 – Click on "Trade"
Step 4 – Insert your desired investment amount
Step 5 – Click on "Open Trade"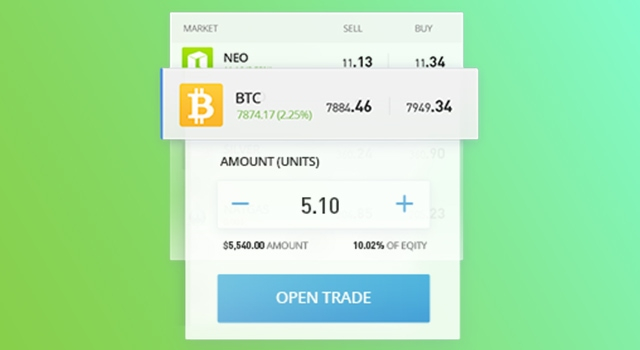 On eToro, when you sign up, you receive a $100,000 demo account, no strings attached, so you can experiment with the platform and buy and sell crypto without risking a penny. You can open a virtual account right now and start exploring.
Can I trade crypto by copying others?
The short answer is: Yes. You absolutely can. But what is copy trading? CopyTrader(TM) was created by eToro not long after the launch of Bitcoin, as a system that enables traders to allocate some of their funds to copy other traders.
If you open a copy position, whenever the trader you copy opens a new trade, the same trade is opened in your portfolio at a rate proportional to the amount with which you copied the trader. In short: When they trade, you trade. When it comes to cryptocurrencies, there are quite a few traders on eToro who specialise in these digital assets, and you can copy them on the platform.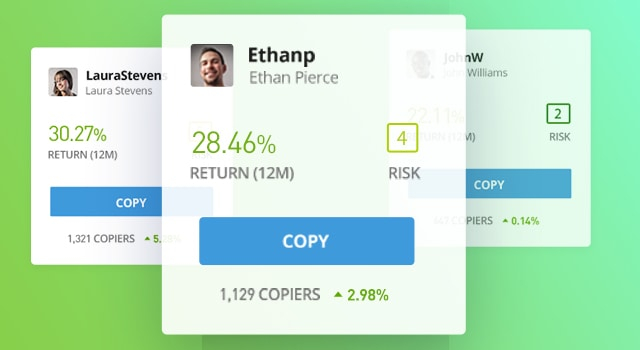 What are the advantages of trading crypto on eToro?
As a multi-asset platform, which was designed to give anyone better access to financial markets, eToro has quite a few advantages for those who wish to trade crypto:
Simplicity – While trading isn't easy, eToro's intuitive and user-friendly interface sure makes the experience a lot smoother.
Diversity – eToro offers dozens of cryptos and crypto-related assets, such as Bitcoin, Ethereum, XRP, crypto/fiat pairs and crypto/crypto pairs.
Freedom – Many online crypto exchanges place a cap on daily withdrawals or take a long time to process transactions. Not eToro. Execution of transactions is near instant with cryptocurrencies and you can withdraw as much of your funds as you would like, at any time.
Possibility – While eToro has a great selection of crypto, it also has more than 2,000 other financial instruments to choose from, if you wish to expand your trading and investment horizons.
Community – eToro is home to millions of traders and investors from more than 140 countries around the world. The platform's social features enable them to interact, exchange ideas and grow together as individuals.
Security – eToro is a reputable trading platform, which keeps clients' funds in segregated accounts in reputable banks and safeguards their personal information with military-grade cybersecurity.
Indeed, the world of cryptocurrency trading could be quite deterring. However, with eToro's friendly platform, easy-to-use interface and a great community of traders, you can take your first (or 100th) step with confidence.
CFDs are complex instruments and come with a high risk of losing money rapidly due to leverage. 75% of retail investor accounts lose money when trading CFDs with this provider. You should consider whether you understand how CFDs work, and whether you can afford to take the high risk of losing your money.
eToro AUS Capital Pty Ltd, ABN 66 612 791 803 AFSL 491139. Cryptocurrencies are highly volatile and risky products, and may not be suitable for all investors. Copy trading facilitates cannot be construed as financial advice.CFDs are highly leveraged and risky. Refer to our FSG and PDS before trading with us.